ANR Meetings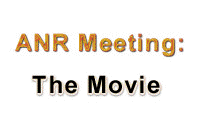 Neuroblastoma is a common childhood cancer of the peripheral nervous system.
This web site provides information about the Advances in Neuroblastoma Research meetings that are held every two years.
These meetings provide for an exchange of information among investigators studying neuroblastoma biology, diagnosis, prognosis, and therapy.
Please click here or on the animated pic above to view or download the ANR movie. (Right-click and choose "Save Target As.." if you want to save it to your computer.)
---
---

Joining ANRA is by invitation only. If you have not been provided with the login and password for the registration page, please contact your regional ANRA representative to obtain them.