Giulio (Dan) D'Angio, MD
1922-2018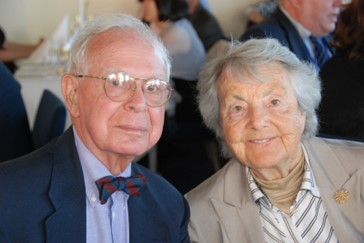 Giulio John D'Angio was a radiation oncologist who was a pioneer in the treatment of children's cancers who was married to the late Audrey Evans.
Dr. D'Angio, known as "Dan," contributed to many advancements in pediatric oncology, publishing nearly 500 research papers in peer-reviewed journals. Dr. D'Angio attended ANR meetings from their inception.
At Children's Hospital of Philadelphia (CHOP), where he treated many of his patients and collaborated on medical research, he was held in such esteem that the Giulio D'Angio Chair in Neuroblastoma Research was created.